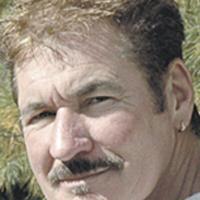 A day on the rails with the Rail Explorers | local sports
Snap! Snap! Snap!
That's the constant sound we heard on Sunday as we pedaled along the old Cooperstown-Charlotte Valley Railroad tracks. Pat and I and some friends decided to go to Milford and take the two hour Rail Explorers tour along the upper Susquehanna River.
"Okay", you ask, "what is a Rail Explorer?"
It is a wagon that can hold two or four passengers. You sit in "comfortable" seats and pedal six miles down the valley, take a short break, then pedal back.
"Wait a minute! Did you cycle? You expect me to cycle 20 km? Are you crazy?"
It's not what you think. Pedaling is easy and each car has electric assistance so everyone can do it.
They have two car sizes. Tandem Explorers have two seats. The car is six feet long and weighs 350 pounds. The Quad Explorer seats four people and weighs 700 pounds. It's safe and it's fun. They can hook cars together to accommodate groups of up to ten.
Pedal railcars date back to the 1850s. They were once used to move railway workers and track maintenance equipment. But these are different. These are modern, state-of-the-art, glossy red versions.
Imagine touring the valley in an eco-friendly vehicle with absolutely zero emissions; they basically have little or no impact on the environment. After all, the tracks are already there.
After a brief safety talk by one of the workers, we left Milford station. The tracks continue north through farm fields with acres and acres of corn.
Water-filled swamps and forested areas provide possible glimpses of wildlife. People often see deer and other animals, but we were limited to two chipmunks and a red squirrel – but we were in the very last car. Perhaps those who were in front saw others.
Soon the Susquehanna River was on our right. Being so close to Lake Otsego, it's not very big. We passed Cooperstown Dreams Park and soon crossed an old railroad bridge. Its massive steel beams were suspended across the river in 1896.
A few miles further we crossed County Road 11C which runs from Hyde Park to Road 33 (near the meadows and the county jail.)
As we drove along, I wondered how they were going to turn the cars around. A few hundred yards further, at the old abandoned Phoenix Mills Bridge, I discovered.
We all unloaded and had a few minutes for a break. Each car was moved forward and stopped above a battery-powered elevator and turntable. Once off the tracks, workers easily swung the car around and lowered it onto the tracks. Within minutes we were ready for the return trip.
About a mile down the trails there is an almost imperceptible descent. We didn't need to pedal and almost doubled our speed. There was nothing but the wind in our faces and the vibration of the wheels on the track joints causing the ever constant slamming, slapping, slapping.
I enjoyed most of the trip. I just wish the seats leaned back a bit and had a bit more padding. My butt hurt when we got back to the station.
Other than that, the visit was very pleasant. It is a wonderful outing for families and children. I think children should be old enough to sit in their own seat and can be restrained with a seat belt. The good thing is that they don't have to pedal; they are just there for the ride.
Rail Explorers has additional locations in the Catskills, Rhode Island, Las Vegas and Boone, Iowa.
It's always fun to do something different, and the day was still young. After the ride, we drove to Cooperstown and had lunch on the outdoor patio overlooking the lake at the Blue Mingo Grill, a few miles north of the village on Route 80.
Sometimes Otsego County residents can travel for half price. We were lucky the day we left. Check it out and have fun.