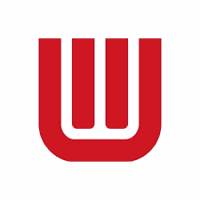 Badger Band in Kiel this Friday | News
The Kiel Area School District's Performing Arts Center will be enlivened by the sound of a big band on Friday, February 18 at 7 p.m., as it hosts the Badger Marching Band in town for an all-night show .
The band, with Dr. Corey Pompey in his third year at the helm, will feature songs from many of the Badgers' halftime shows of the 2021 football season. This will include selections from "We're Back!" and the programs "Freedom", the music of James Bond and Panic! At Disco, as well as "Country Classics". And, of course, no Badger Band performance would be complete without the music of the famous Fifth Quarter, including the UW-Madison staples, "On, Wisconsin!" and "Varsity" as well as "Beer Barrel Polka", "Dance Little Bird (Chicken Dance)", "You've Said It All", "Tequila", and "Space Badgers". One of the highlights of the show is sure to be the antics of the band members during these well-known classics.
Tickets for the Badger Marching Band's Kiel show are $20 for adults and $15 for students and can be purchased online at www.showtix4u.com (search for "Kiel"). Tickets will also be on sale at the PAC box office starting one hour before the 7 p.m. show.
The Badger Band is the first show in the 2022 concert series sponsored by Friends of Kiel Performing Arts (FKPA) with the help of donors such as Kiel and New Holstein Family Dental, Collins State Bank, Drexel Building Supply, Sargento Food Inc. , Millhome Nursery, Bank First, Dr David Pieper DDS, Kwik Trip, Lakeshore Technical College, Kiel Area Youth Theatre, Wind Walker Label and The Vollrath Company.
FKPA is a 501c3 non-profit charitable organization that was founded in 2020. FKPA is dedicated to promoting lifelong discovery and enjoyment of the arts by providing arts and crafts education programs of the highest high quality to the citizens of Kiel and surrounding communities. For more information about FKPA or to become a member/volunteer, email [email protected]