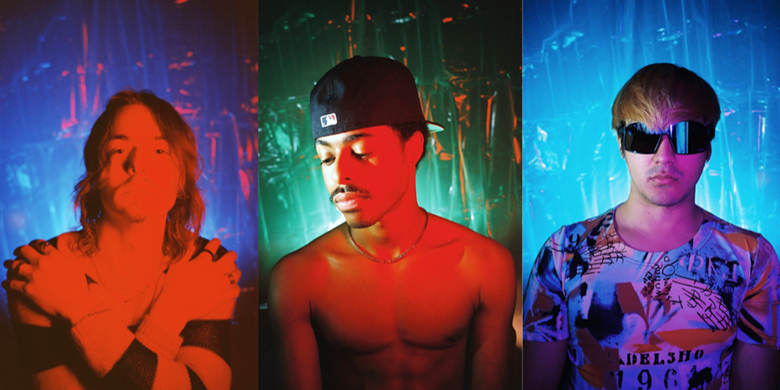 Boslen, Fade Em All, Garrett Kato: Tuesday Songs
This week we bring you the best of the UK with Kojey Radical, the angsty explosion of Genesis Owusu, the punk and hip-hop fusion of Fade Em All, Garrett Kato, Boslen and Lucky Daye.
Garrett Kato, "Drugstore Houses" – Sometimes it's best to step back and look at the bigger picture. Maybe we feel dissatisfied with our lives, but we should still be grateful for what we have. Garrett Koto's lightweight acoustic guitar and resonant vocals are sure to get you thinking. He sings about the conflicting feelings of being trapped in a small town: "This town can be the best and the worst / This town can feel like home or like a curse."
***
boslen, 'LEVELS' – This is an experimental track with the washed-out electric guitar and keyboard, and the layered, echoing vocals of rapper Boslen. His desire here is to deliver a nuanced title where he challenges those who doubt him and his artistic aspirations. There's definitely some influence present from artists like Kid Cudi, and who wouldn't love to see another man on the moon?
lucky day with Lil Durk, "NWA" – Maybe you're looking for a gentle track to fall asleep poolside in the evening. The light synth notes may remind listeners of Nintendo Mii music, but the synth bass and snare clicks add a nice trap flavor to this joint. This song sees Lucky Daye and Durk rapping about wilting and having the time of their lives.
***
Kojey Radical with Masego, 'Silk' – We're heading back to the UK for Kojey Radical rapping over those bass and snare licks. The backing synth keyboard gives a bit of G-funk flavor to this fantastic track. Kojey talks about building himself up, being proud of what he does and everything he has done. It's an uplifting track that's sure to inspire listeners to kick into high gear and achieve their lofty goals.
Genesis Owusu, "Black dogs!" – Following his recent appearance on 'The Late Show with Stephen Colbert', Genesis Owusu has made a name for himself. As he prepares for his tour, the artist addresses issues of racism in Australia. Grungy bass and slamming snare drums play nicely into the anxiety that comes from the mounting assaults of a society still grappling with issues of racism, and the subsequent desire to lash out at it.
***
fade all, "Brainwashin" — The experimental punk rock trio from Houston delivers this wild gem of a fusion between skate-punk, swing rock and hip-hop. The song opens with staccato guitar hits perfect for diving into the half-pipe or jumping into the mosh pit. It transitions slightly into a swinging melody before returning to the old sound with a rap verse that I can't get enough of.
Tim's take: I felt hungry for new punk bands and I have to give it to Fade Em All. The trio accomplished the kind of crazy genre fusion that grabs your attention and refuses to let go until your eyeballs pop out of their sockets – or at least that's how "Brainwashin" made me feel. If you happen to be going to SXSW this year, be sure to check them out.
Follow editor Tim Hoffman on Twitter.com/hipsterp0tamus.