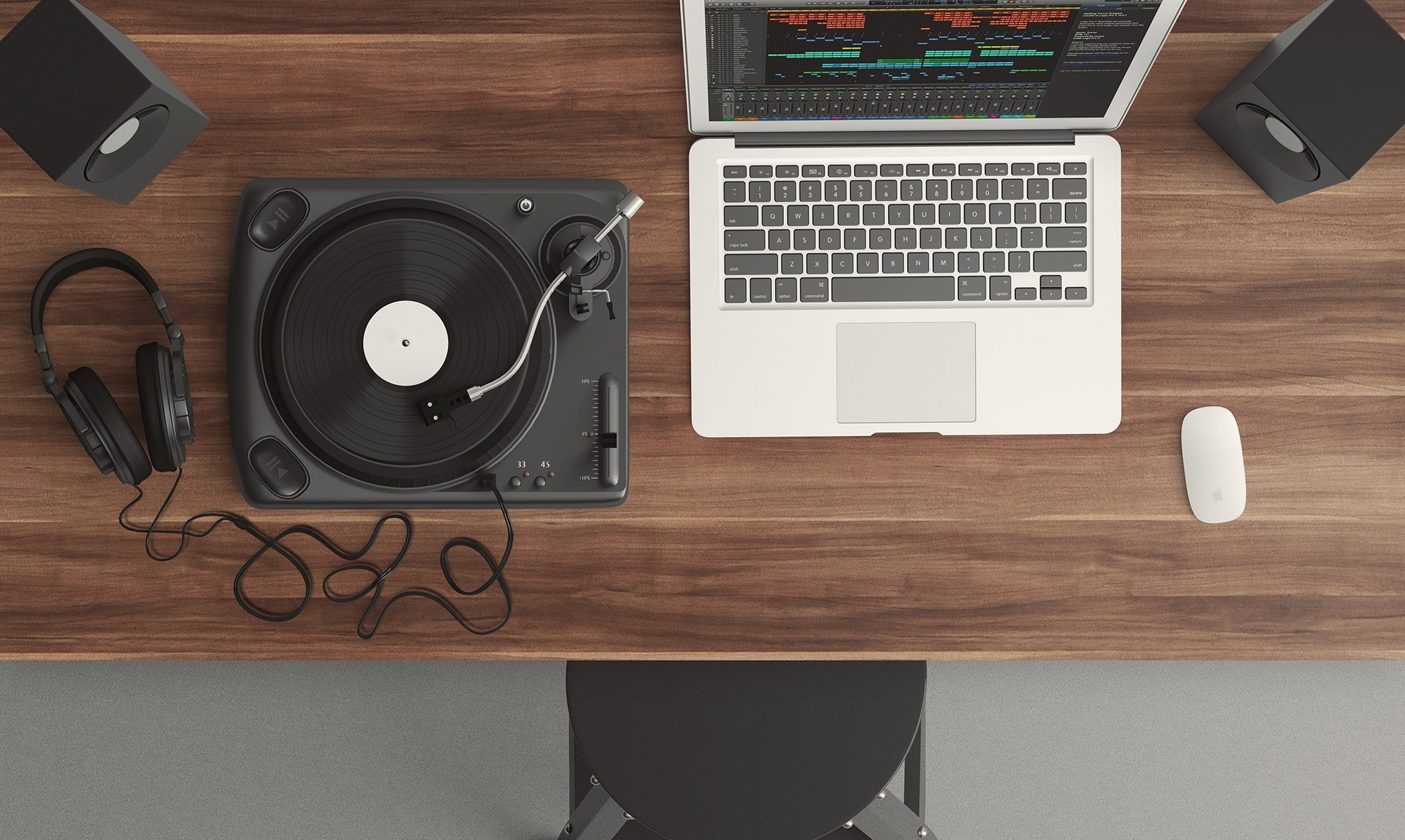 Crate Digging with Andrew Wowk – 10 Must-See Tracks of June
The sheer volume of new music released daily means that some gems will invariably go unnoticed by even the most dedicated enthusiasts. Crate Digging is a monthly roundup of top tracks you may have missed across the electronic music spectrum.
From obscurities discovered on trips down the rabbit holes of Bandcamp to the latest releases from legendary artists, Crate Digging is here to keep your collection up to date.
---
1. Gimenö – Portos (live mix) [TUTU]
The first single from Gimenöthe first album of the LP movement, "Ports" is a dreamy and melodic techno jam. This version was recorded during a live show and rearranged in the studio to pay homage to the natural spaces and sounds surrounding his hometown.
2. Spectrum – Integrated circuit [Angis Music]

Chicago house light fixture Spectrum combines thunderous, catchy drums with soulful chords and sparkling arpeggios in a delicious hybrid of deep house and techno. Inspired by a 60s crime drama, "Integrated Circuit" has a kind of chaotic yet charming energy to it.
3. APOENA – Retoside [Allnite Music]

Deep, dusty house grooves with a touch of dub techno. "Retoside" showing off APOENAhas a knack for making the most of a minimal number of elements through subtle changes and clever use of effects.
4. Benson Streaker – Further Orientation [Canapé Records]
A mixed, summery and sophisticated fit from an enigmatic producer Benson Streaker which combines hard-hitting old school drums with shimmering synths and a propelling bassline. Ursula Rucker adds an otherworldly, sultry touch with an introspective speaking voice.
5. hsian – solar halo [play labs]
"sun halo" is as immersive and psychedelic as techno gets. Centering the track around a swirling, ever-changing synthesizer and syncopated analog drums, hsian brings gritty pads at key moments to add extra tension to the journey.
6. Bungle-Segment [Prestige Music Group]
Brazilian drum and bass veteran Goof offers a field trip through steppy drums, funky chords and quirky effects. All of these elements pass through a filter that gives the impression that the track is being played in a cavernous room.
7. Shydow – Interactive Paradox [Harthouse]

"Paradox Interactive" sees shydow mix stripped and rolling percussions with heady and subtle effects and undulating and melancholy pads. The result is a deep, hypnotic techno groove with just the right amount of funk.
8. IGLO – The Way of the Sun [Warok]
"Sun's Way" is crazy, rhythmic techno from Germany GLI which explores the significance of the scarab in ancient Egyptian civilization as a symbol of resurrection and solar cycles. Various layers of percussion, vocal samples and metallic sequences flow in and out of the mix, changing subtly each time, reflecting the conceptual basis of the track.
9. Earth Trax – Swamp [Aus Music]
Harder and more sinister than australian musicthe usual release of "Swamp" by Earth Trax is a minimalist slice of mechanical music. Sharp TR-808 the drums form the rhythmic basis of the track, complemented by menacing bass growls and distorted effects that create a dark and eerie atmosphere.
10. Herman – Echo Journey [Banofee Pies Records]
"Echo Journey" by Hermann is a detailed and expertly crafted amalgamation of electronica, IDM and techno that weaves percussive, wonky beats and shimmering dub chords around tight mechanical drums and soaring sub-bass.