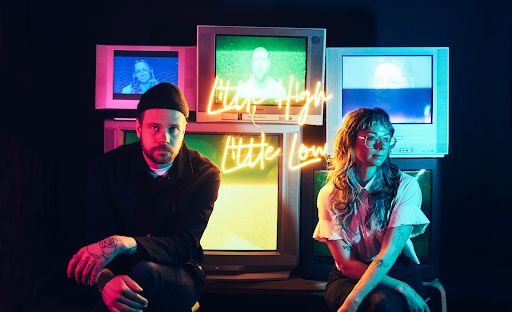 Fresh Tracks: The Royal Foundry finds hope on Little High Little Low
Reviews and recommendations are unbiased and products are independently selected. Postmedia may earn an affiliate commission on purchases made through links on this page.
Content of the article
A common theme of albums released this year is finding hope in the dark, no doubt inspired by the COVID-19 lockdowns artists found themselves in when they started recording music there. two years old. The Royal Foundry's latest, Little High Little Low, confronts many of these terrible feelings of the pandemic, finding catharsis in grief.
Edmonton's Beth Schumacher and Jared Salte have enjoyed success and exposure with their radio-friendly alt-pop sound since forming in 2013, culminating in Little High Little Low, officially released on Friday. The album's initial writing took place in Nashville where the duo was grounded when the pandemic took hold, giving their songs a darker streak.
In a press release, Salte says they wrote the rest of the album after returning to Canada, finding "hope in the air" that solidified the album's concept of examining the highs and the lows they have experienced over the past two years.
Content of the article
As Little High Little Low seems to belong in the band, new tones and colors are explored resulting in a richer and more rewarding listen. The duo's folksy beginnings appear across this 11-song set, revealing strumming acoustic guitars and smooth percussion that eventually give way to soaring choruses boosted by studio trickery. Think of it as "stomp, clap, hey" music for the TikTok set.
The album works best when the music is strict and lean rather than buried under layers of synths and multi-track vocals. The lead single, Listen to the Beat, is driven by rhythmic guitar and lyrics about never compromising. Hello Dreamer Baby shines brightly in the track list with its dynamic soundtrack, complete with a schoolyard chant about running and not looking back. The title track might be one of the best songs The Royal Foundry has ever recorded, as it swings and bounces with more hooks than a tackle shop.
Little High Little Low by The Royal Foundry will be released on June 17 on all your favorite streaming platforms. You can also catch them performing at this year's Taste of Edmonton on July 23.