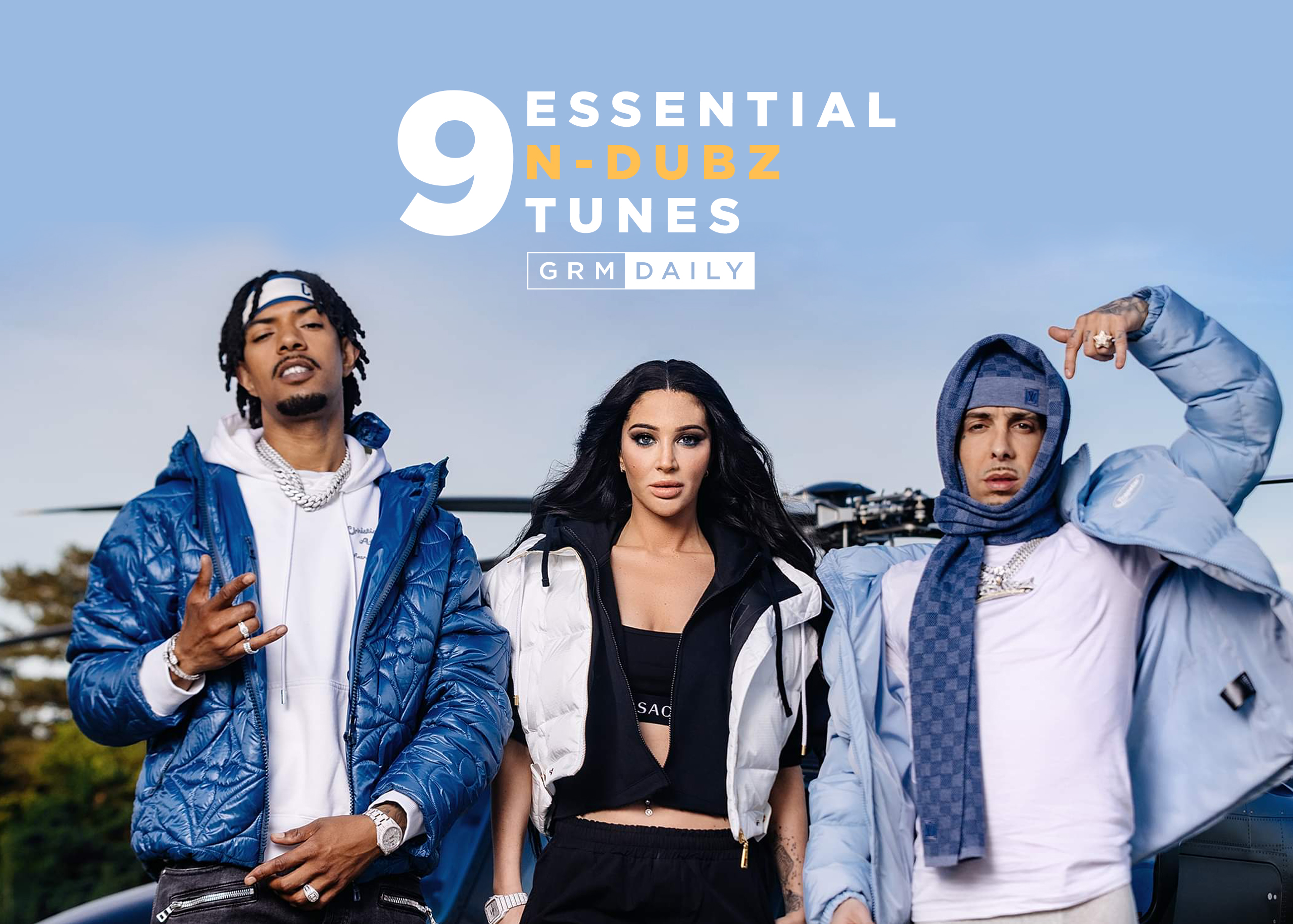 GRM Exclusive: 9 Essential N-Dubz Tracks
After an 11-year hiatus from music, North West London's legendary N-Dubz are back, as they prepare for an epic reunion tour that should be a homecoming night for the band and their base. growing fan base.
Their status was at an all-time high after hitting the heights of number 1 on the charts, sold-out tours and having their own TV documentary before going their separate ways to pursue successful solo careers.
Known for the effective combination of storytelling, iconic adlibs and harmonies, Dappy, Tulisa and Fazer can see the vision once again, and performing to the delight of 20,000 people in Area 02 will be a perfect throwback. to live again once November arrives.
After dropping their new summer-worthy single in "Charmer," it's the perfect time to step back in time and relive some of the band's most standout tracks to date. From iconic stories told on "I Swear" to game-changing hits like "Number 1", we take a look at nine of N-Dubz's most essential tracks that led them to stardom.
"Better not waste my time"
Where else to start if not with the first offer that caught everyone's attention. Their debut single was a breath of fresh air for the UK scene, as the trio showed versatility in mixing hard-hitting time signatures and harmonies. Their debut would set the tone for their string of big releases that would follow.
"I swear"
After their buzz from debut single "Better Not Waste My Time," "I Swear" would be another iconic cut from their debut album. Uncle B The band's art for storytelling was shown to its fullest by painting several images of a toxic relationship throughout. The legendary visuals would become one of Channel U's most requested tracks!
"Conquer You" (Feat. Chip)
Calling on the king of clashes for that essential blow was only fair. "Defeat You" was a statement track that showed N-Dubz was part of the country's elite as they confused him with Chip.
"Daddy, can you hear me"
With the close ties between the bands stemming from Dappy and Tulisa being linked, N-Dubz felt the pain as a collective when they sadly lost Dappy's father who was the inspiration behind their debut album. Tribute was paid on "Dad Can You Hear Me" as Dappy, Tulisa and Fazer reminisce about the good times and how Uncle B helped them form the team they are.
"Ouch"
The gifted group gave fans another heartbreaking story, as Tulisa takes the lead in "Ouch." Pain and regret hang heavy over our heads as we're given a sequel to the iconic "I Swear" as N-Dubz once again shows its consistency.
"I need you"
Taken from the second album against all odds, it was to become another standout hit from N-Dubz whose stock was rising. "I Need You" showed an evolution for the band who now knew who their audience was, solidifying a top 5 position on the UK charts that would not be their last.
"Number One" – Tinchy Stryder (Feat. N-Dubz)
The band's most successful hit to date, which ironically gave them their first number one! The connection with Bow in the Neighborhood star Tinchy Stryder was a career highlight for everyone involved, complementing each other perfectly as the UK scene began to grow from its underground sound to more mainstream. .
"Play with fire" With Mr. Hudson
N-Dubz teamed up with Brum vocalist Mr Hudson on this classic track. Mr. Hudson has of course gone on to conquer the world, having signed to Kanye's GOOD Music label and working on tracks with the legendary Jay-Z. Before all that, he and N-Dubz have come together to bring us one of their biggest hits to date.
"So alive" (Feat. Skepta)
N-Dubz showed their ability to mix once again as they faced off against the microphone champion, who began to make his own wave in the scene. "So Alive" had a presidential feel from its first play, as the Skepta-produced anthem saw Dappy and Fazer in their lyrical bag proving once again that they can expand their sound at any time.