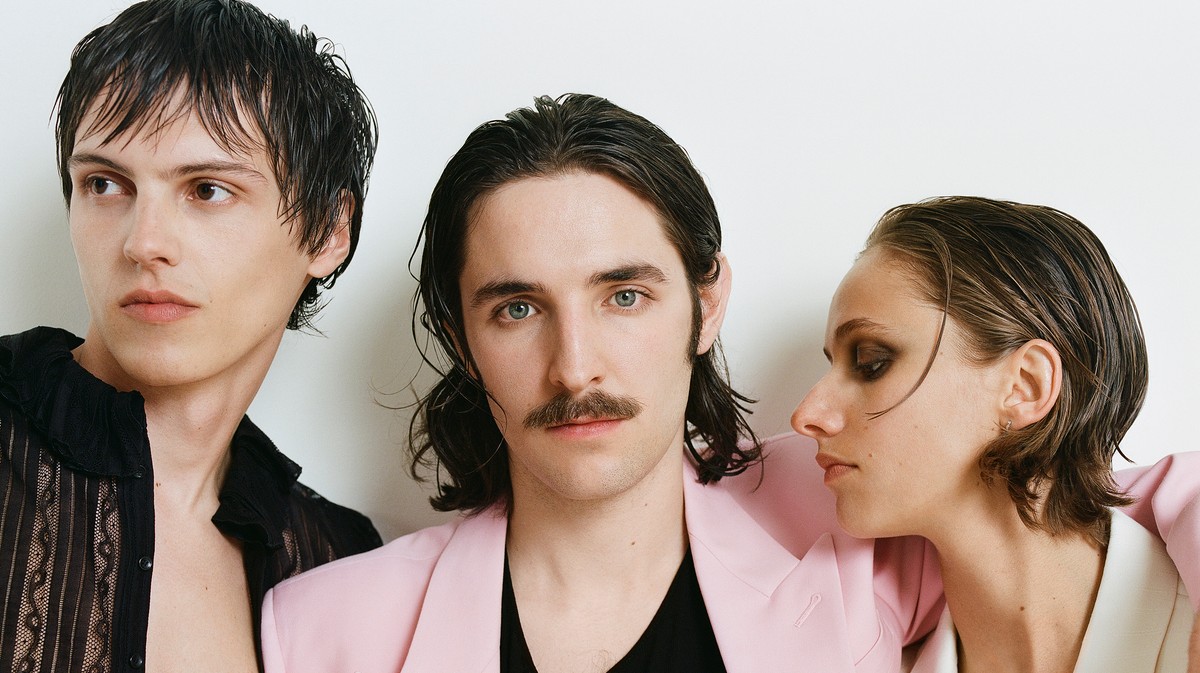 Keep Dancing Inc is Saint Laurent's new favorite band
Gone are the days of bad French indie pop. In fact, over the last 10 years many local bands have produced ambitious and stylish music more than able to keep up with the best of the British. Keep Dancing Inc is one of the most recent examples. The young Parisians have so far unleashed their passion and talent on a single album, inspired by references as broad as Palma Violets, The Beatles, Okay Kaya, Hot Chip, New Order or Toro Y Moi. The result is a mixture of influences that frequently refer Louis, Joseph and Gabrielle to the sources of disco, new wave and pop; setting them up nicely for their mission to compose music to move your hips.
Despite the upheavals (confinement, canceled concerts, departure of their former singer), Keep Dancing Inc continues to seduce listeners – often in circles they never dreamed of infiltrating. It was at the end of 2020 that, with both astonishment and enthusiasm, the trio received an email from Saint Laurent. their beginnings, kiss, had just dropped and the French brand wanted to film them live. Gabrielle, Joseph and Louis completely reworked three of their songs for the occasion, deciding to approach them acoustically – just synth, guitar and drums. "Without necessarily realizing it, this session really influenced our sound", they tell us, almost in unison. "Since then, not only have we dared to explore more musical styles, but we've also learned that stripped-down pieces can be just as punchy."
The harmony with which the band answers questions does not mean that collective musical decisions are easy ("Finalizing a project can sometimes be a real headache, it's hard to know when to stop"); but it underlines a strength, perceptible after a few moments spent with them: their friendship. It's an alchemy shared by so many groups… the same sense of humor, shared tastes and the obvious desire to evolve together. The name of their album, kissis obviously not negligible in this regard.
Of course, a number of recent events have only strengthened their ties with each other. There were radio appearances in England and Germany, support from Etienne Daho, collaborations with Tom Carmichael (who produced for Kendrick Lamar, Fat White Family and Metronomy), a Working Men's Club remix of "old childand various covers ("Isolation" by Joy Division, "The Most Forgotten French Boy" by The Dogs) – all proof of a group that wants to have fun. But Gabrielle also evokes another experience that binds them: "Joseph and I are big milkshake fans. When we toured England just before the release of our debut album, we challenged ourselves to try a milkshake in each city, in order to rate them. Upon arriving in Hull, we unfortunately found that there were no milkshakes in town, so we found the phrase: "No milkshakes in Hull". Then Louis went on a rant and wrote a story about a milkshake psychopath, which ended up becoming our song, "No Milkshakes In Hell."
Inspired by horror movies, the three friends considered making a video for the track. They even had a scenario in mind: the story of a guy who kills people, pulls out a straw and drinks the blood of his victims. "Unfortunately, with everything that has happened over the past two years, we have not been able to bring this idea to fruition," they say. Not exactly media trained (a good thing!), the group frequently refers to "work in progress" or "stuff here and there". But what about concrete projects? Well, when he's not busy producing for other artists, Joseph enjoys modeling (he even posed for Saint Laurent). Gabrielle, on the other hand, is a talented graphic designer. And then there's Louis, who is not only finishing a master's degree in medieval German history, but also preparing to publish a very eclectic solo album, centered on a hippie community in the Netherlands.
For now though, Keep Dancing Inc. is clearly the trio's priority. Their second album, they promise, is "75% ready" and the live rehearsals taking place at Joseph's home studio see the band gaining confidence every day. "We are now less afraid to try new things," says Gabrielle, who recently added vocals to her repertoire. "We also better define our relationship to our aesthetics, especially with this kind of retro atmosphere. "Above all, she concludes, we feel that foreign countries are quite receptive to our music, while brands like Saint Laurent and Vans are interested in us. It's a sort of validation of our approach, which is encouraging.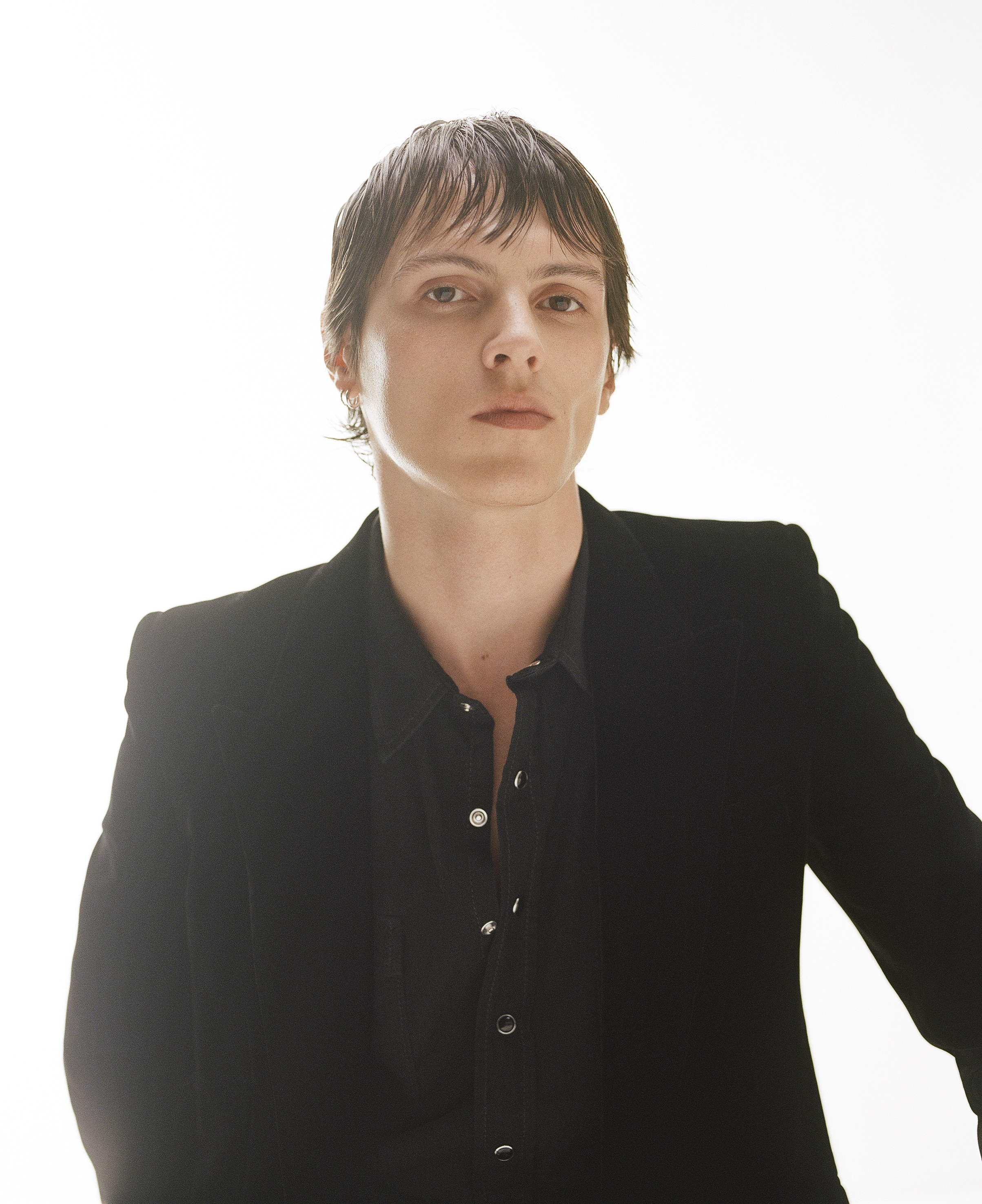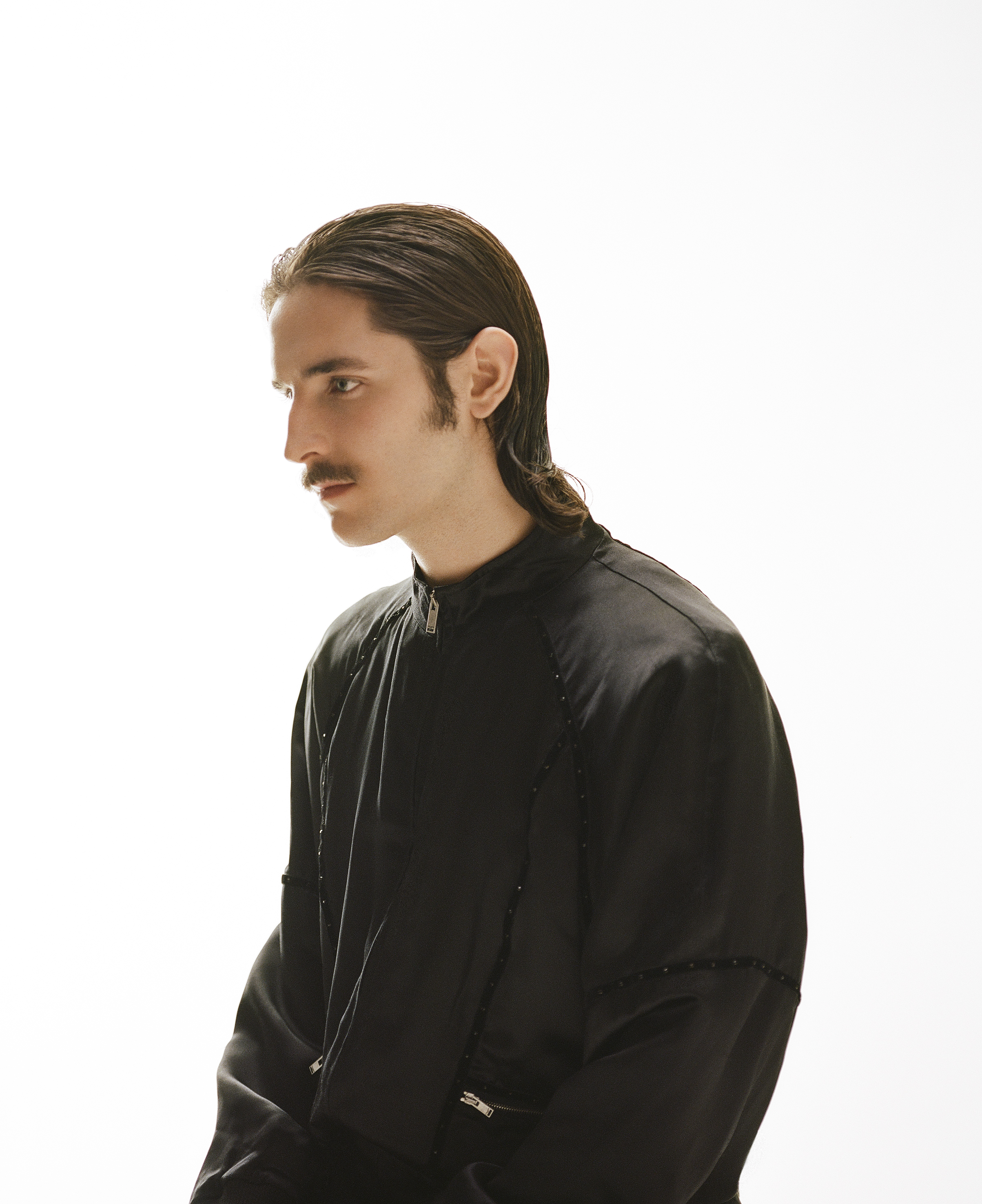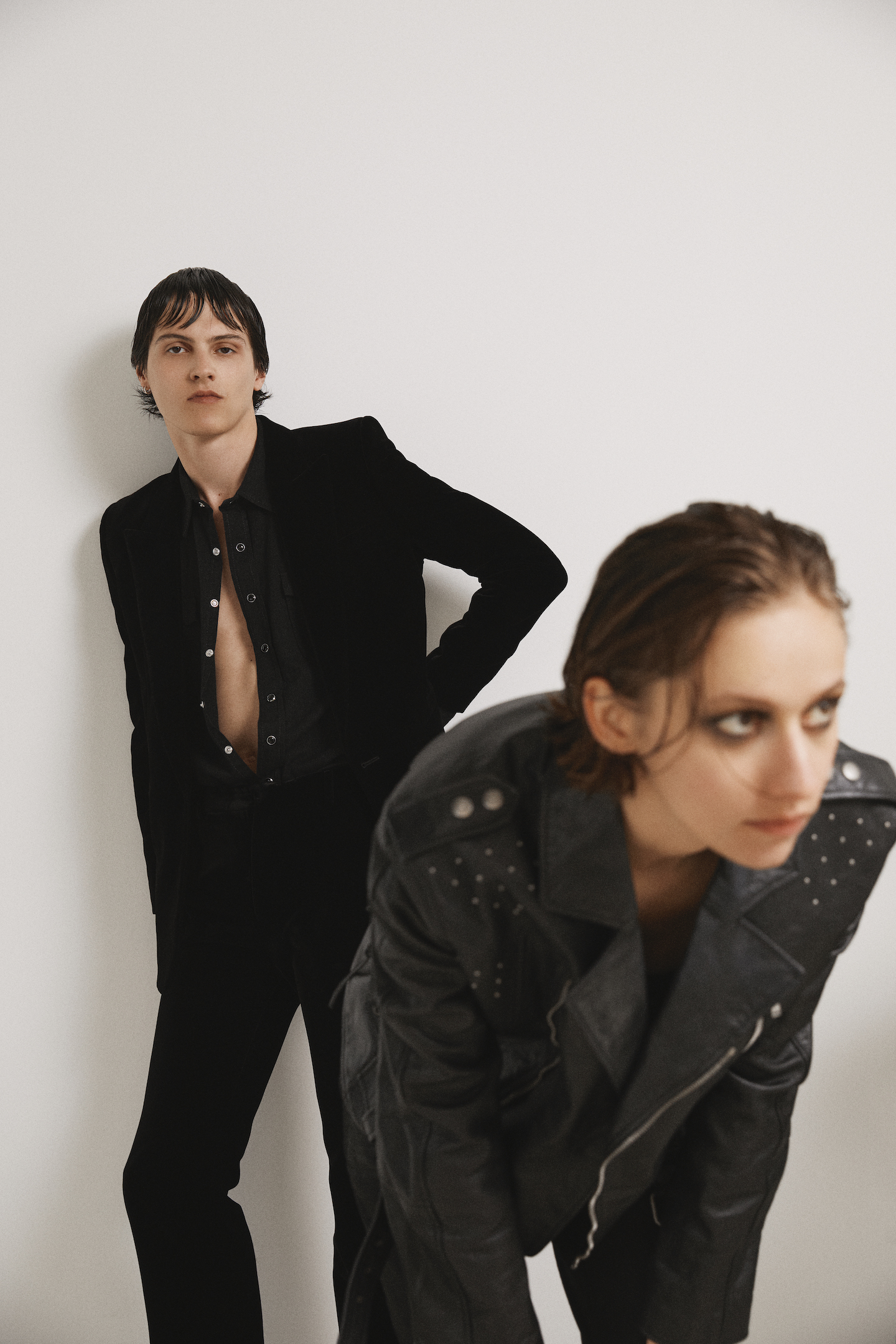 Credits
---
Photography Otman Qrita
Styling Dan Sablon
Scenography Thibault Munoz
Makeup Ruben Masoliver
Styling Shaila Moran with @christopherobinparis
Styling assistant Clara Viano
Directed by Leonardo Specchia
Post Production Sheriff