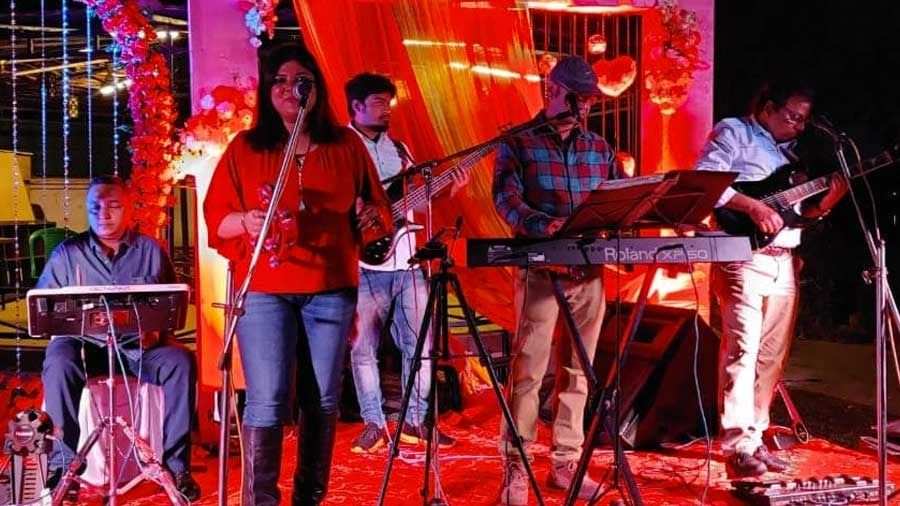 Music Crest: The Kolkata band that transcends time and genres
"Just take those old records off the shelf …
… I love that old rock'n'roll "
Bob Seger and The Silver Bullet Band's lyrics Old fashioned rock'n'roll are unquestionably the essence of the Kolkata – Crest reedy ensemble.
Six talented musicians – Jeffrey Menezes, Subhalakshmi Sen, Sudipto Sarkar, Nigel Gomez and brotherly duo Steven and Stafford Rebeiro – have delighted city revelers with tunes from the golden age of music on countless occasions. .
Little River Band, Creedence Clearwater Revival, Pink Floyd, The Doobie Brothers, Stevie Wonder, America and all the other notable old school bands are on Crest's tour de force playlist.
My Calcutta caught up with the timeless troupe to discuss the good old days, the magic of their music and maybe dabble in Bollywood tunes with them.
Crest is (LR) Steven Rebeiro, Jeffrey Menezes, Sudipto Sarkar, Subhalakshmi Sen, Nigel Gomez and Stafford Rebeiro
The good days

Crest's very first line-up came about towards the end of a particularly tumultuous time – the 1980s – when a group of five budding musicians joined forces. "When we started out, we were just looking to play good music, have fun and maybe make some money along the way. We used to play mostly for college festivals, house parties, and a few concerts here and there. It was a blast, "Jeffrey said.
When Crest was created, only Jeffrey and Steven were part of the group. Over the years the formation of the band has changed a lot, but the current six have remained stable over the past 10 years, inventing upbeat pop tunes, old-fashioned blues and fascinating rock ballads.
Play this funky music!

The Crest ensemble includes Jeffrey on piano and vocals, Subhalakshmi (Mishti) on percussion and vocals, Sudipto (Johnny) on bass guitar, Nigel on drums, and Steven and Stafford on vocals and guitar.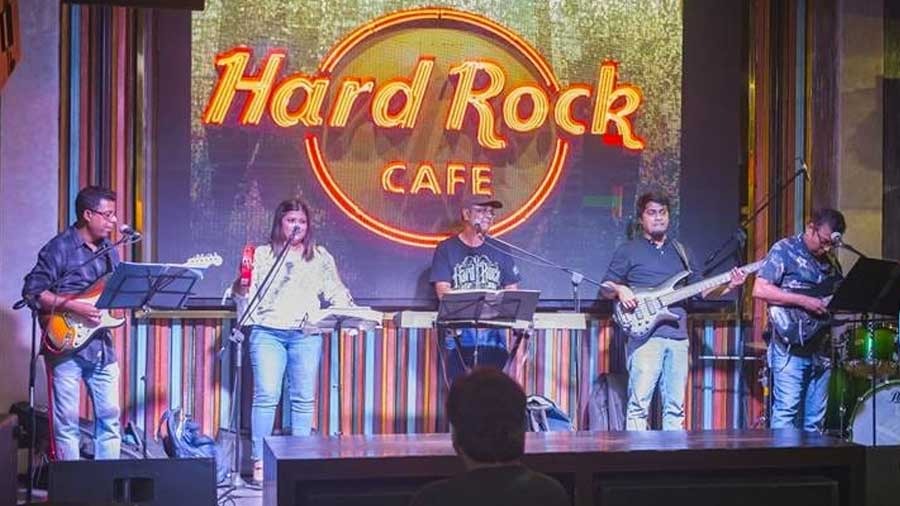 Crest performs at the Hard Rock Café
There is something special about the sound of Crest. It has nothing to do with their ambitious, almost daring variety of music ranging from Frank Sinatra to the most recent pop sensation or how every show has its place for a more refined selection of songs from Hall and John Oates I can't go for this to the Doobie brothers Listen to music.
It may have a little something to do with the nuanced four-part harmony the band plays while singing. It's a long way there and Happy birthday by Little River Band or Bretzel logic and Rikki does not lose this number by Steely Dan. "We like to play this kind of music because it's a lot more difficult. We usually play soft rock during the first half of a show when the crowd is heating up, "Jeffrey said.
From Billy Ray Cyrus to Camila Cabello

At a Crest Show you will find yourself living with Billy Ray Cyrus Achy breaky heart and Connie Francis' Stupid greedy one moment and the next moment you squeeze Meghan Trainor's leg Everything about this bass and Dear future husband. that of Adam Levine Sugar and that of Camila Cabello Havana are also popular songs that regularly rock the house at a Crest concert.
"Our favorite song to play is It's a long way there by Little River Band. Jeffery's favorite is of course, I can't go for this by Hall and John Oates. In fact, we love to play soft rock more than anything, but we rarely get the chance to play the genre, "Steven revealed.
The creators of the melody

A common thread that unites the six members is the fact that each of them inherited their musical genius from the previous generation. Jeffrey, Nigel, Steven and Stafford are the sons of renowned Calcutta musicians – Tony Menezes, Preston Gomez and Royston Rebeiro. All four boys grew up listening to classic rock, so it's only natural that the genre holds a special place in their hearts.
Jeffrey's love affair with music began at the age of five. He made his musical notes on the violin during his school years, continued to play the trumpet professionally after college, then played ivories with Nondon Bagchi on Secret Pop at the end of the 90s.
Steven and Stafford were largely influenced by their father's sound, and we'll let you know that Royston Rebeiro was quite the genius of the strings. "My very first gig was when I was 14 years old. It was the 31st party (brought in 1983!) At the Calcutta International Club. My dad's band, Split Identity, was playing and I joined them, "Stafford beamed.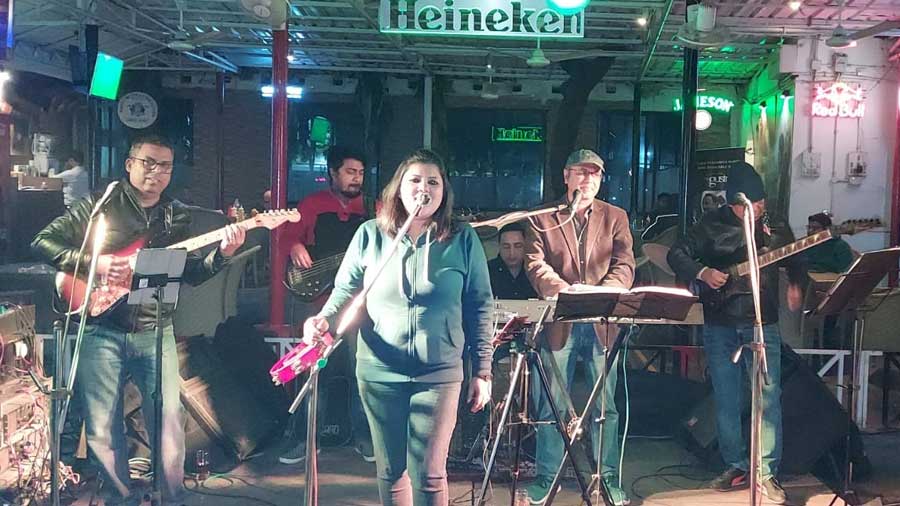 Peak jamming at CCFC
Mishti and Johnny found their way into Western rock'n'roll purely out of love for the genre. Mishti is a classically trained singer whose jingles have been on everyone's lips at one point or another. Remember the Cadbury Silk advertisement Kiss me, close your eyes? It's Mishti! Johnny, meanwhile, is a metalhead and has produced a lot of Bengali music in Tollywood. His most notable appearance was with the film Kitchu Na Bola Kotha.
Nigel's first interaction with music took place when he was enrolled in Frank Anthony Public School. "I have always had a flair for percussion instruments. I was the lead drummer for the eighth grade and represented my school as the lead drummer at the Republic Day Parade on Red Road every year. Even now I form marching bands at school, "Nigel shared.
Collectively, the members of Crest have performed in the best bands in town – from Bruised Cactus, Pop Secret, High and Blue Mist to Shiva, New Horizon, Wise and Ace of Spades – over the past 50 years.
One for the road?

My Calcutta unearthed some fun facts about Crest:
Who is the best dancer?
Steven doesn't just play the guitar, he's a mean dancer. And his favorite step is Tollywood disco dancer OG, the iconic step of Mithun Chakraborty.
Any chance for a few Bollywood bops this season?
We never know! Mishti is pretty good at mixing Bollywood music, and Johnny also produces. Steven and Stafford love Hindi tunes and sing them regularly, so we can just take care of it.
What is the secret of Crest's music?
A shot of the good old water of life!
Crete will perform at Allen Park on Park Street on December 22. Follow their Facebook page for live updates.