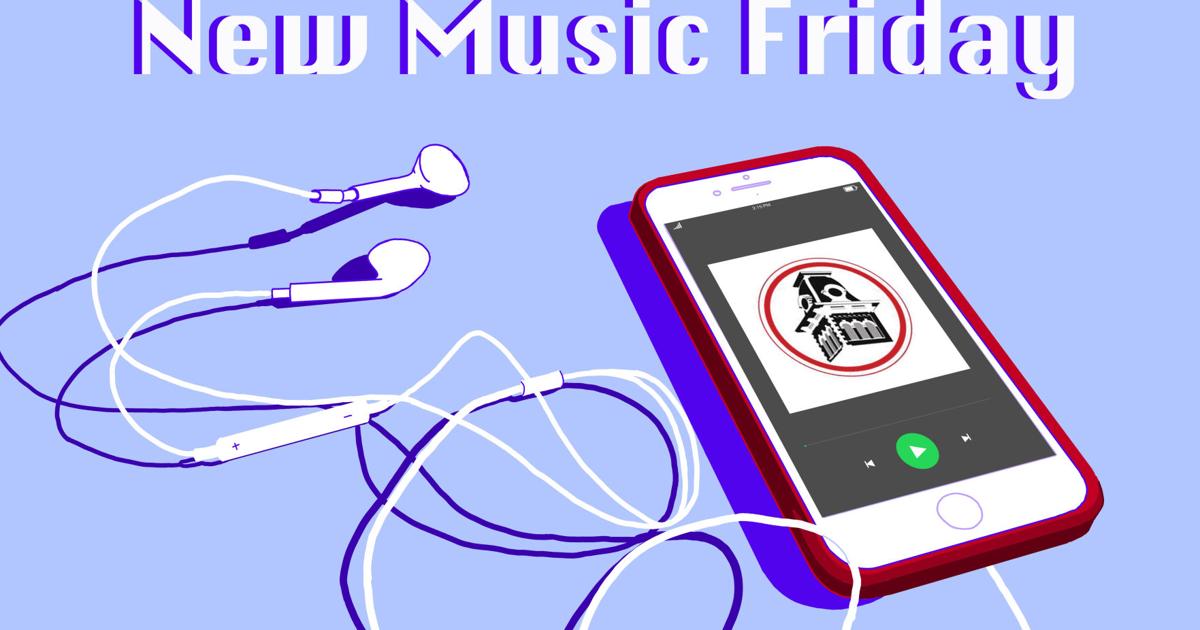 New Music Friday tracks feature a mix of vulnerable and easygoing lyricism from star soloists | Lifestyles
New music releases this weekend include a mix of heartfelt and emotional tracks from artists like Joshua Bassett, Ariana Grande and Shawn Mendes.
Joshua Bassett released his second extended play Friday, and the opening track "Crisis" focuses on the negative impact of his ex-girlfriend Olivia Rodrigo's "Sour" album on Bassett's life. He reveals through moving lyrics that "playing with (his) life as a career change" has caused him to receive death threats, and he just wishes the nightmare was over.
Listeners can also hear about the relationship ending through Bassett's point of view as he sings "But don't you dare act like I don't love you?" Don't think I didn't hurt too. Bassett apparently addresses Rodrigo asking, "Weren't you the one who left first?" "
The producers of Juice WRLD have released "Wandered to LA," another track from their posthumous second album, coming on December 10. On the surface, the hip-hop number seems like an energetic and fun track on the LA party, but the song features a more in-depth commentary on anxiety and substance use. Songs trailer features monologues from Juice WRLD and several of his friends, who discuss the stigma surrounding anxiety. Contributor Justin Bieber adds lyrics about his own experiences with drug addiction and feelings of loneliness.
Ariana Grande's silky soulful voice shines on her and on Kid Cudi's single "Just Look Up". The song is part of the soundtrack for Netflix's upcoming movie "Don't Look Up," which stars Jennifer Lawrence and Leonardo DiCaprio. Grande presents her wide vocal range and impressive vibrato, similar to what Adele did with her hit "Go Easy On Me". Tranquil piano chords complement Grande's emotional lyrics like "You haunted every memory" and "Your pride has put out the fire in our flames" until Kid Cudi intervenes with lyrics about suppressing her pain and removing it. healing of his heart.
Shawn Mendes takes the heartache theme forward with his single "It'll Be Okay". The song is said to be about her split from singer Camila Cabello, and it's one of her most heartfelt and vulnerable releases.
Mendes sings "The future we dreamed of turns black / Oh, -oh, oh-oh, oh / Oh, there is nothing more painful" as he begins to feel sick as he thinks of a world in which he and his ex-lover live are not intertwined. Short piano patterns and puffy synth sounds underline the sense of hope that arises during the song. Mendes says he'll love his ex whether they're together or not. They will both heal and the sun will rise, hence the title "It's gonna be okay".
R&B singer Khalid released his nine-track album "Scenic Drive" on Friday. The album's namesake song, starring Ari Lennox and Smino, features a relaxed percussive beat and smooth synth sound that will make listeners want to take a walk with the windows down. This sentiment is reflected in lyrics like "Chasin 'a high, it feels amazon' / Lay on my heart, when we're just blazin '/ Under the clouds, right to the ceilin'."
Whether you're looking to dance to an energetic hip-hop track or grab a box of tissues and reflect on heartache, this weekend's new music playlist has something for everyone.