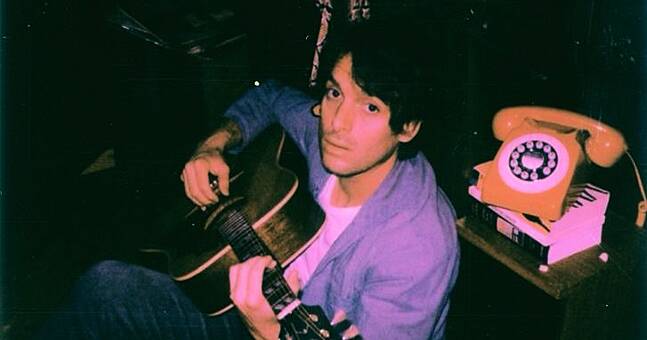 Paolo Nutini is back: two new songs shared before the next album
The Scottish singer is back on stage after eight years.
Paolo Nutini delighted fans after releasing two new tracks and announcing his new album, Last night in the bittersweetwill be released on July 1.
The Scottish singer/songwriter surprised fans with not one, but two new songs, 'Lose it' and 'Through The Echoes'.
These two tracks are the first new songs the "Pencil Full of Lead" singer has released since 2014, and naturally, fans went wild on social media announcing the release.
One said: "Through The Echoes might be one of Paolo Nutini's greatest tracks and one of my all-time favorites and it's been out for half an hour."
Another wrote: "Paolo Nutini making music again is truly the best thing to happen this year."
With two of his previous albums, Sunny side up and caustic lovereaching number one on the UK charts, Last night in the bittersweet will undoubtedly fulfill the expectations of patient fans and extend its already phenomenal success.
With Paolo on tour this summer, headlining TRNSMT, Victorious Festivals and two major outdoor shows in Bristol and Belfast, there's no better time to release a new sound for the summer.
To pre-order the album see here.
Check out the tracklist for the upcoming album below.
'After'
'Radio'
"Through the Echoes"
"Acid Eyes"
"Stranded Words" (Interlude)
'Loose it'
"Petrified with Love"
'Everywhere'
'Abigail'
"Star Children"
"Heart Filled"
"Shine a Light"
'Despair'
'Julian'
"Take Me, Take Mine"
'Writer'
Listen to new songs.