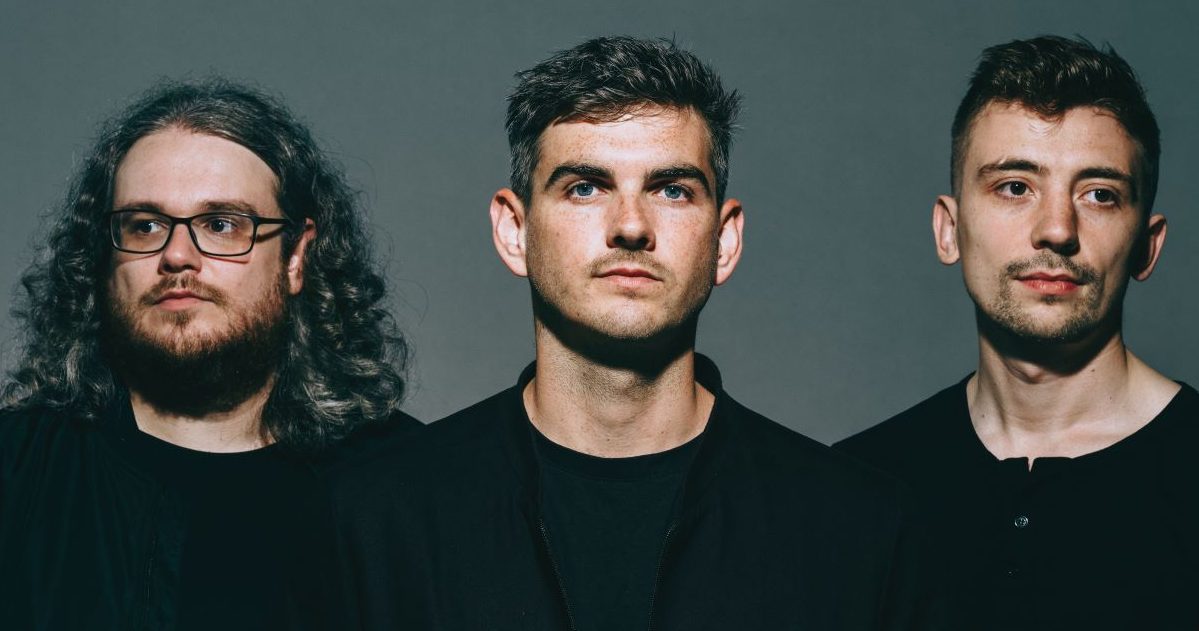 Scottish folk-fusion band's Elephant Sessions reach their musical destiny
A Elephant sessions The gig is always a lively night, but Alasdair Taylor admits their last one, at Glasgow's famous Barrowlands Ballroom, was something else entirely. The band celebrated their 10th anniversary with their biggest production to date, including a light show and backing from a live string quartet. "There were so many things that could have gone wrong, it was kind of scary," laughs Taylor. "Every time I turned around to look at one of the boys, I saw a wall of screens and lasers and thought, 'This is crazy! ""
Two weeks later, the group is "just coming down" from the experience. "It's our new benchmark," says Taylor. Because after a decade together, the Scottish folk-fusion band have finally achieved the sound – and experience – they were always destined for. You can hear it on their fourth studio album, For the nightwhose tracks bring together the tradition of Highland tunes they grew up with, and the rich mix of electronic, dance and funk they never tire of.
Taylor lives in Inverness in the heart of Scotland; his window overlooks the hills surrounding the small town, and he can even make out Ben Wyvis, the largest munro (or mountain) in the region. Fiddler Euan Smillie, who has been making music with Taylor since they were teenagers, lives a short distance away in a rural hamlet. "It's a country that feels remote, even when you're only 20 minutes from town," Taylor says. Loch Ness, Scotland's second largest freshwater lake, is only five miles away.
It's a very different place to Glasgow, the gritty and grungy birthplace of Scotland's vibrant music scene, but it's pretty great for inspiration. "We live in a very beautiful part of the world," sighs Taylor. The new album's fourth song, "Taransay", is named after a boat they took out on the loch for Euan's birthday and its trance-like mood suggests everyone had a sweet time.
Fusing Scottish fiddle tunes with electronics isn't new, but its growing popularity is. One of the band's inspirations is Martyn Bennett, revered for his impact on modern Scottish music and "the first innovator to blend proper dance music with Gaelic pipework and culture" according to Taylor. Then there was Shooglenifty, whose '90s fusions inspired him to take up mandolin, and Croft No. 5, blending Highland music with African rhythms. The latter's track, "Elephant", is the origin of the name of Taylor and Smillie's band.
These days, Elephant Sessions are riding a wave of late-night enthusiasm as their own brand of folk-fusion perform to large, raucous crowds both in their own country and as far afield as Eastern Europe. and Australia. "And there's a bunch of younger bands following us who are realizing that you can branch out and do something totally different than anybody has done before," Taylor says. "The scene has really grown, and that will only increase the longevity of folk music."
When Taylor was learning the violin in school, folk music was considered deeply uncool. "Children can be cruel to each other. You were laughed at and it caused so many people to give up. Now I tell all these people, "You'd make so much money with piping for weddings and funerals if you stuck to that!"
At 12, Taylor's father gave him an MP3 player featuring some of his favorite artists – Jimi Hendrix, Led Zeppelin, Toto, AC/DC – and the young boy swapped the violin for the guitar. Soon he and Smillie were making big money playing traditional fiddle and guitar gigs in local bars and hotels – but they knew that wasn't the musical life they wanted. "We wanted bass and synth and drum kits and samples and big stages and things like that," Taylor explains. "We just had to figure out how to get there."
They met Greg Barry, who played drums in function bands, in a fèis, a youth program teaching Gaelic arts. They would get together and jam in the cabana at the end of his backyard (Taylor reckons he's spent "weeks, even months" of his life there) and it was the perfect place to start experimenting with new sounds. Seth Tinsley, the band's bassist, met Taylor during Newcastle University's folk course, and Elephant Sessions was born – merging Barry and Tinsley's love of funk with Smillie's passion for electronics with a common folk experience.
Their first album in 2014 – The elusive beauty of the Highlands – has remained traditional and largely acoustic. "There were two tracks with electric guitar distortion and one with a bit of synth," Taylor recalls, "and we were afraid to do the same. There were gigs where we looked at the crowd and said, ' We can't play that one tonight, look where we are! It took gaining confidence and learning a lot about different genres to be comfortable enough to do this current mix.
Before working on an album, they create a common playlist where each member adds their favorite inspirations of the moment. "We send each other listening assignments all the time, we listen to so much music before we even start writing," says Taylor. This year's playlist included Dua Lipa's "Don't Start Now" for its phenomenal bass line. "We kept playing it on loop, trying to capture that disco funk vibe, and that's how we ended up with our track 'After Hours'."
The groove was laid long before the track. "In folk music, people usually come with a melody and the rest of you go along with it, and that's what we've always done," Taylor says. Then Covid hit, and the way they interacted had to change. "On the first album, I wrote half of the tracks and Euan wrote the other half. Now we write the whole album together. We can start with a bass riff, a drum beat, a vibe on a hip hop track… it's a much longer process but it's more rewarding. And you can hear us enjoying it more!"
The vibe of their new record is captured in its title: For the night is an ecstatic tribute to everything they had lost during the pandemic, "everything we did and missed". This included live music, parties at festivals, and messy parties that ended at their local dive bar, Johnny Foxes, where they drank mixed shots of tequila and absinthe that the bartender dubbed "Misty Badger" ( they once dedicated a song to the drink).
After the "despair of being stuck inside", the music they made after Covid was the most upbeat. "At the start of the lockdown, we were all bereft of creativity, but somehow that desire to reclaim that freedom and that joy is in this album more than any other we've done. The lockdown has ended up being a big inspiration, something I wouldn't have imagined a year ago."
The album also benefited from the contribution of Duncan Lyall, one of the leading bassists and producers of the Scottish folk scene. It was the band's first time using a producer from outside their own creative bubble, and the results were instantaneous. Under Lyall's guidance, writing sessions took on a new direction and creative blockages disappeared. Originally, "Taransay" had a breakbeat backing which dampened its momentum; Lyall introduced the call and response section in the middle which helps the music flow and build.
The band also credit him with saving their last track, "FM," which was even longer than its final seven-minute runtime before he helped make it more succinct. It's now such a powerful track – with a haunting guitar solo – that they end their sets with it. Curiously, its title does not actually refer to the radio sample that introduces the piece, but to the fact that it is written in F sharp minor, which makes it particularly difficult for mandolin and violin players to play. "But the B part is this classic style melody and it only sings in that key," Taylor explains.
You can hear how confident the band has gained in their driving basslines and unabashed beats. For Taylor, the turning point came in 2018, when they were surprised to find they had sold their gig to Celtic Connections ("we were super, super nervous," Taylor says, "the Old Fruit Market was a place that seemed way too big for us"). Major festival breakthroughs followed in the Czech Republic and Australia. "I think the fact that we were from Scotland intrigued people, and those three shows made us realizing that we could shoot a production, and that kind of music can be suitable for a wide audience, not even the one who knows us.
With For the night, they push the boundaries they've always wanted. "We definitely couldn't have made this album 10 years ago," Taylor says. "Everyone has improved as writers, as arrangers, performers." The results even surprised them. "We always knew Elephant Sessions would merge these genres, but I don't think we knew how far we would go."
---
Photo credit: Euan Robertson