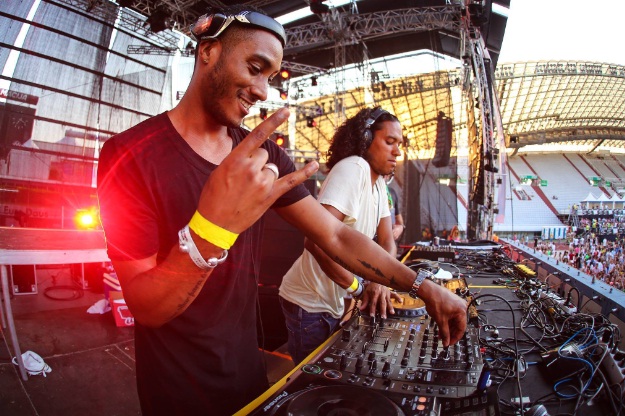 Sunnery James and Ryan Marciano's new tracks shake up Tomorrowland and win support from star-studded DJs
It's an exciting time for fans of Sunnery James and Ryan Marciano. The Dutch pair have been at the top of their game since the start of the year, churning out a variety of bangers in quick succession.
And now, following the fall of tracks such as 'jungle ego' and 'Oeng Baka', they're amplifying the momentum with the release of a brand new three-track EP titled 'The truth of the mind', which will also serve as a prep for their first-ever artist album.
With the new title song and the previous 'jungle ego' and 'Oeng Baka' as integral parts of the package, the 'The truth of the mind' EP is laced with the sounds of the club Sunnery James and Ryan Marciano have infused their recent performances with it.
Designed to decimate PA systems, this EP is sure to energize the Dutch duo's shows and festival sets throughout the summer season. Already confirmed for major performances at Airbeat One, Tomorrowland, Creamfieldsand mysteryland this summer, Sunnery James and Ryan Marciano are the archetypal pillars of the dance music scene.
With nearly two decades of stage experience under their belt, they are enjoying worldwide success with songs such as 'savages' (over 20 million streams), 'life after you' and recently added 'summer thing' (along with Dragonette, Cat Dealers and Bruno Martini), cultivate their trademark sound through their own SO NO print and frequently travel the world with their sexy by nature concept, which has a spin-off radio show that reaches millions of dance music fans every week.
Listen to the track below.