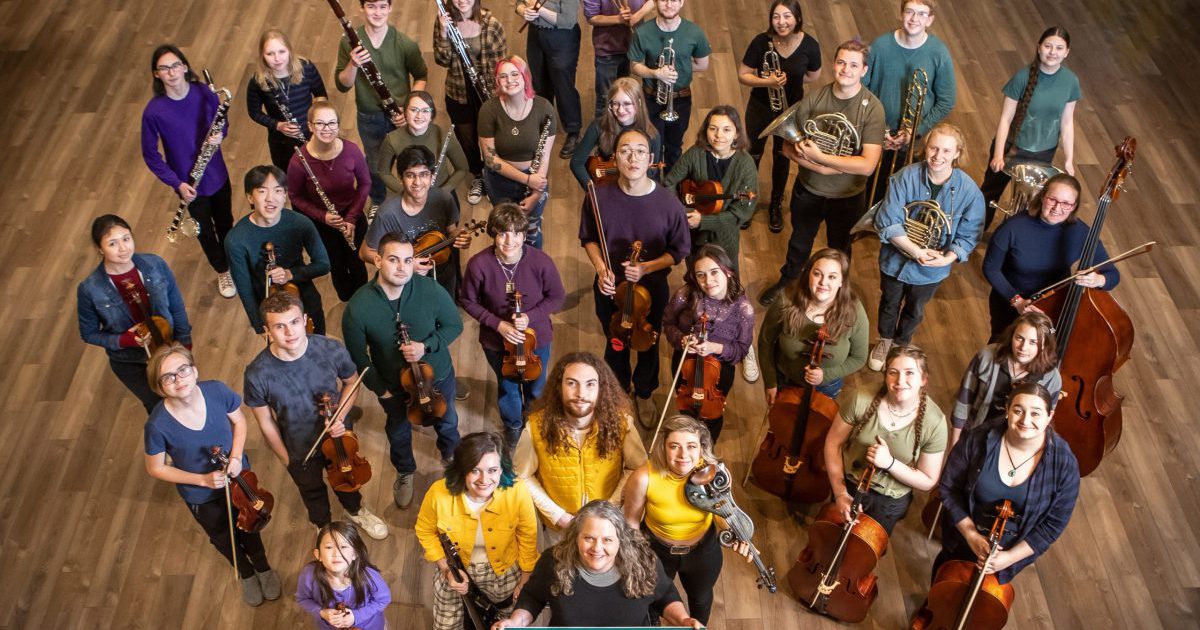 The Accidentals, Reignwolf, David Rosales: Tuesday tracks
This week's picks include hard-edge indie rock from Reignwolf, blues rock from David Rosales, retro country from Kelsey Waldon, Kaboom Collective Studio Orchestra featuring The Accidentals, math-rock from Standards and Baby Got Back Talk bringing back punk at its roots.
Baby came back talking, "Model Minority" – Punk music, at its core, is political. It was started by angry young people as a way to air their grievances to the world. Eventually he went pop-punk and lost his edge, but bands like Baby Got Back Talk bring him back to his roots. Like their punk ancestors, they do what they want to say their word. But instead of the "underground", it's called the DIY movement. Instead of selling records from their van, it's Bandcamp. And the message is about gender and race. "Model Minority" is a prime example of why bands like this deserve your attention, so keep following for more.
***
Accidentals and Kaboom Collective, "Lady of the Lake" — Everything is better with an orchestra. It's just an objective fact. In this case, The Accidentals teamed up with the Kaboom Collective, an Ohio nonprofit music collective for people ages 15 to 25, to record an album with their studio orchestra. The result proves the point. "Lady of the Lake" blends the rock of The Accidentals with the rich, orchestra-filled sound to create magic. Other groups should follow this lead.
Standards, "Cloudberry" – In general, I am a word guy – I write this, for example. So, I tend to focus on the lyrics in music. For this reason, with a few exceptions, instrumental music doesn't speak to me as easily or as much. That said, "Cloudberry" follows in the footsteps of some of those exceptions like "Walk Don't Run" and "Miserlou" as an instrumental song that evokes strong feelings of a laid-back summer day. Although it's in a different genre than either of those other songs, it's still impossible to dislike or stop listening to this song.
***
David Rosales, 'Some People' – Blues rock is, of course, amazing. Everyone loves blues rock and anyone who claims they don't love it is wrong. But what elevates this song even higher for me is the horns. A few weeks ago, I saw Chicago and Tower of Power perform two days in a row, and it made me intensely nostalgic for brass instruments in rock music. So thank you, Mr. Rosales, for scratching two ear itch at the same time.
Kelsey Waldon, 'Tall & Mighty' – Like I said before, I'm no country music expert. Everything since Willie Nelson is strange and confusing to me. Every once in a while, though, a country song drops onto my virtual desktop that reminds me of the good old days before I was born. "Tall & Mighty" is one of those songs, largely because the lyrics tell a story of hope and frustration that most people born in the last 40 years relate to. And it doesn't hurt that Kelsey Waldon's vocals and singing cadence sound a bit like Dolly.
***
reignwolf with Brad Wilk, "The Woods" – Without looking it up, what city do you think Reignwolf is from? You guessed Seattle, right? Well, you would be right; the grungy, fuzzy and intensely Seattle sound is authentic. Combined with drumming from Rage Against the Machine's Brad Wilk, he gives the track a surprisingly hard edge that rock often lacks and builds on the foundation laid by 2019's debut album. Listen to me.
Danny's choice: I mentioned earlier that I covered the Chicago and Tower of Power shows two days in a row, which prepared me for the horns in rock. But more recently, I interviewed composer Don Davis about the score for "The Matrix," which was my musical study for most of college. After pasting scores from the original "Matrix" trilogy all week, I was even more prepared for the Kaboom Collective Studio Orchestra and their friends The Accidentals, so I went with "Lady of the Lake" as my favorite of the week.
Follow Editor Daniel J. Willis on Twitter.com/BayAreaData.