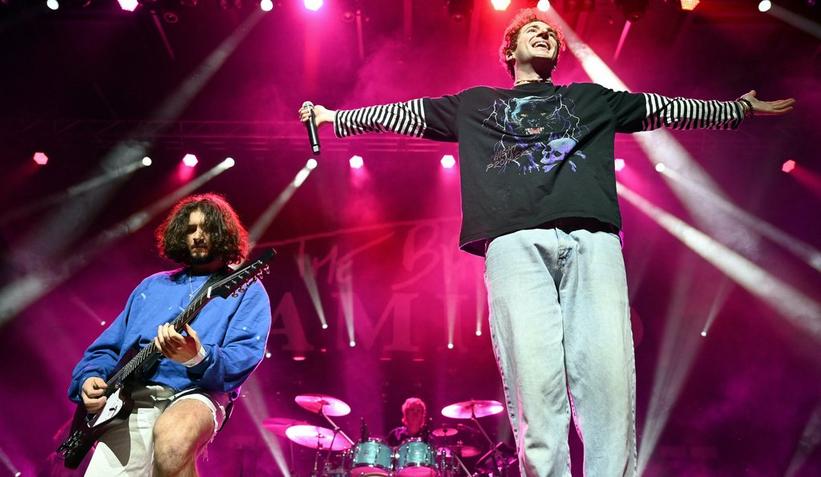 This year's tours have been special for every artist, as many return to the stage for the first time since the pandemic shutdown. But for The Band CAMINO, their 2022 journey was particularly meaningful: Not only was it the band's biggest headlining tour to date, it was completely sold out.
"Honestly, this whole tour blew us away from start to finish," the band told GRAMMY.com in a statement. "We didn't know what to expect coming out of the pandemic and not touring that long. Announcing 40+ shows was a bit daunting, we've never done so many on tour. But people just kept to show up and the energy each night was on the next level."
The pop-rock trio (vocalists/guitarists Jeffery Jordan and Spencer Stewart and drummer Garrison Burgess) played 43 shows across North America, split into two parts. The first leg included shows in Chicago, Los Angeles and New York; the second leg included Detroit, Kansas City, and Buffalo, NY—all three were new markets for the band, but they still filled every room.
Although The Band CAMINO has built a passionate fan base since debuting in 2016 with the EP my thoughts on you, the past year has been monumental for the band. Just as they released their self-titled debut album in September 2021, the band hit the road with country powerhouses Dan + Shay for a sold-out arena tour. Their latest achievement is a Top 20 hit, like their song "I think I like youcontinues on Adult Contemporary radio.
The CAMINO Band shared some of their favorite photos and memories from their 2022 headlining tour (which was aptly titled The CAMINO Tour). Take a look at behind-the-scenes photos and hear the band explain why these shows were so special.
All photos were taken by Timothy Hiehle.
April 14, Dallas, TX: Our biggest show to date. Totally surreal to get on stage and play our songs to nearly 5,000 people.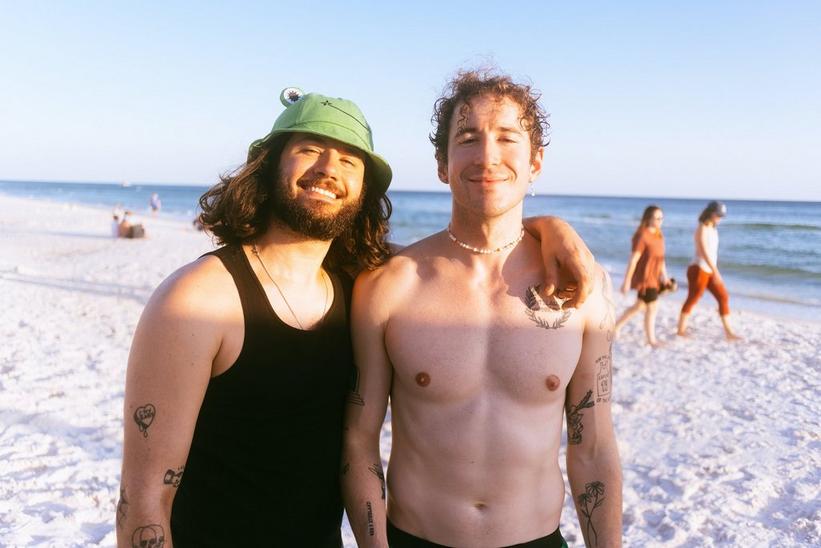 April 18, Panama City Beach, Florida: Free day between Birmingham and Orlando.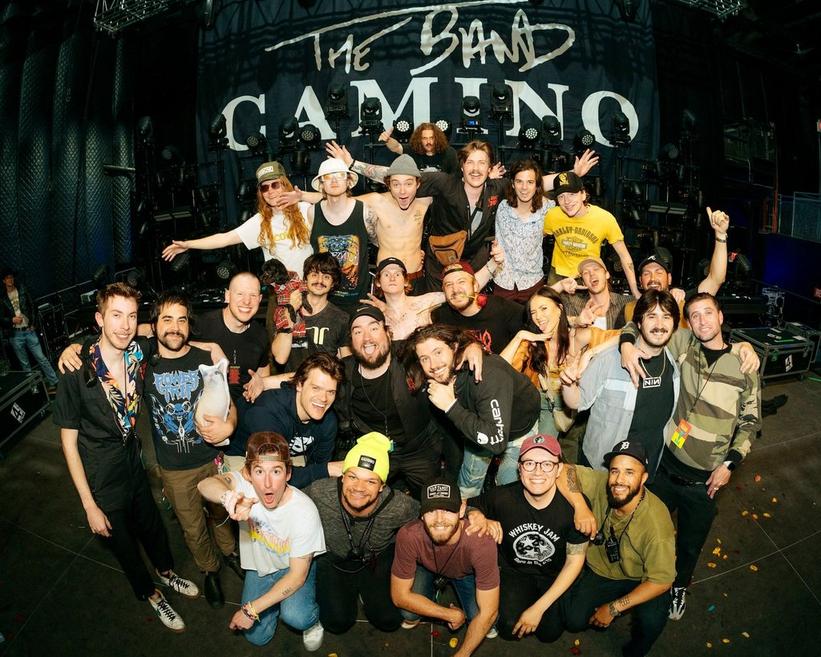 April 30, Philadelphia, PA: Last night of the first stage with [openers] flor and Hastings and all the crew.
June 2, Tulsa, OK: First night of the second stage. When you start a tour, you hope it's as fun as you remember and that Tulsa was an amazing way to kick off the rematch.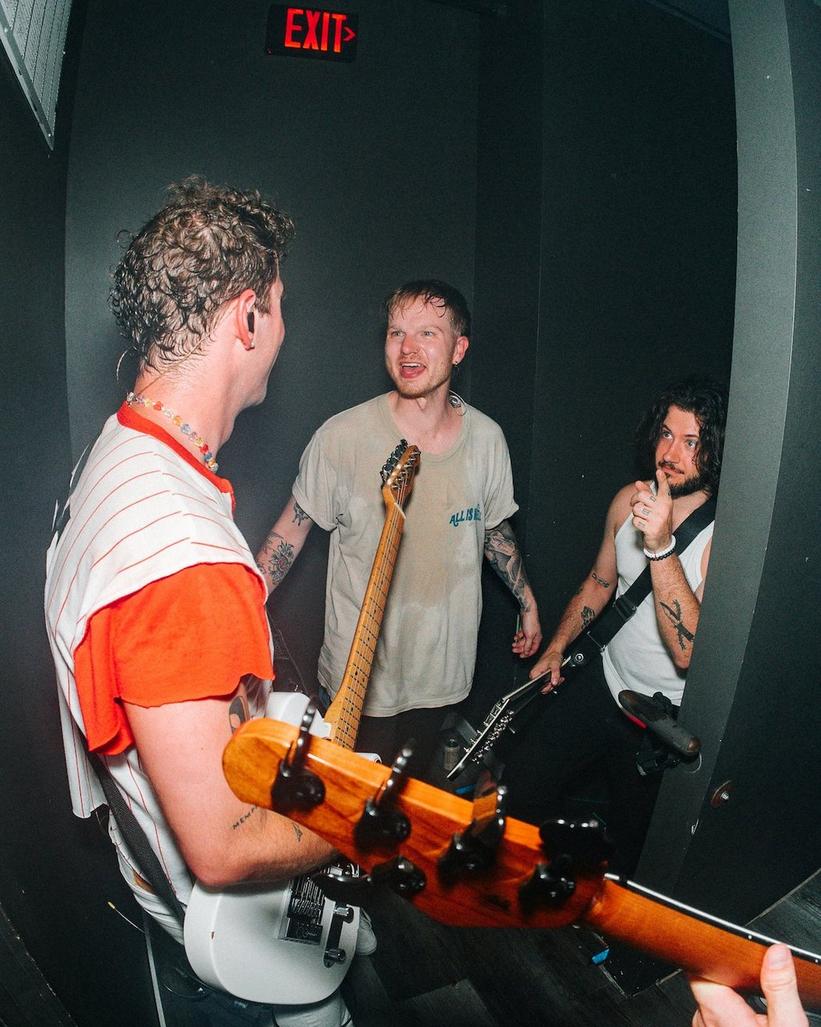 June 4, Kansas City, Missouri: Every night before the end of the show, we explained to the public that we would not be doing an encore and that we would stay on stage and continue to play. This photo is from Kansas City where the crowd literally forced us off the stage just so they could sing for us to come back – our only reminder of the tour.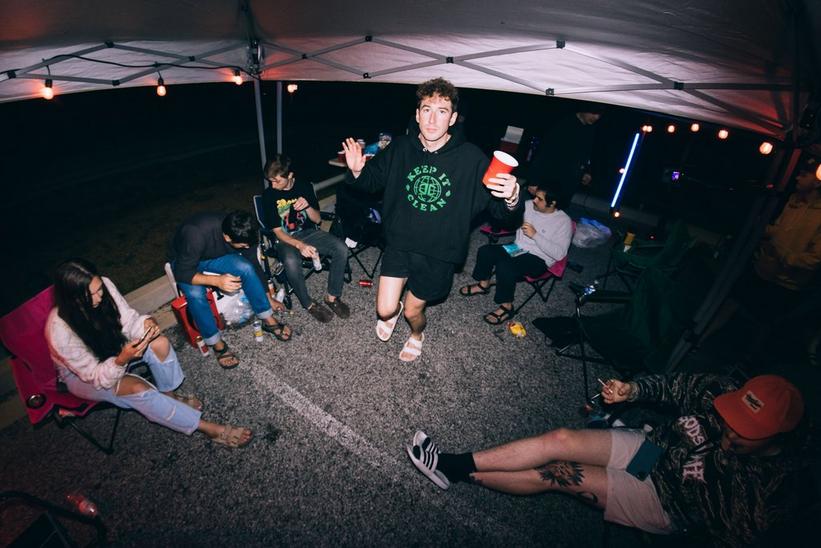 June 7, Chesterfield, MO: Holiday Inn parking lot somewhere outside St. Louis. On the road, a tailgate can be the best hookup you have with your friends, and this was our tour manager Brad's birthday, so we cooked and gave him a big cake.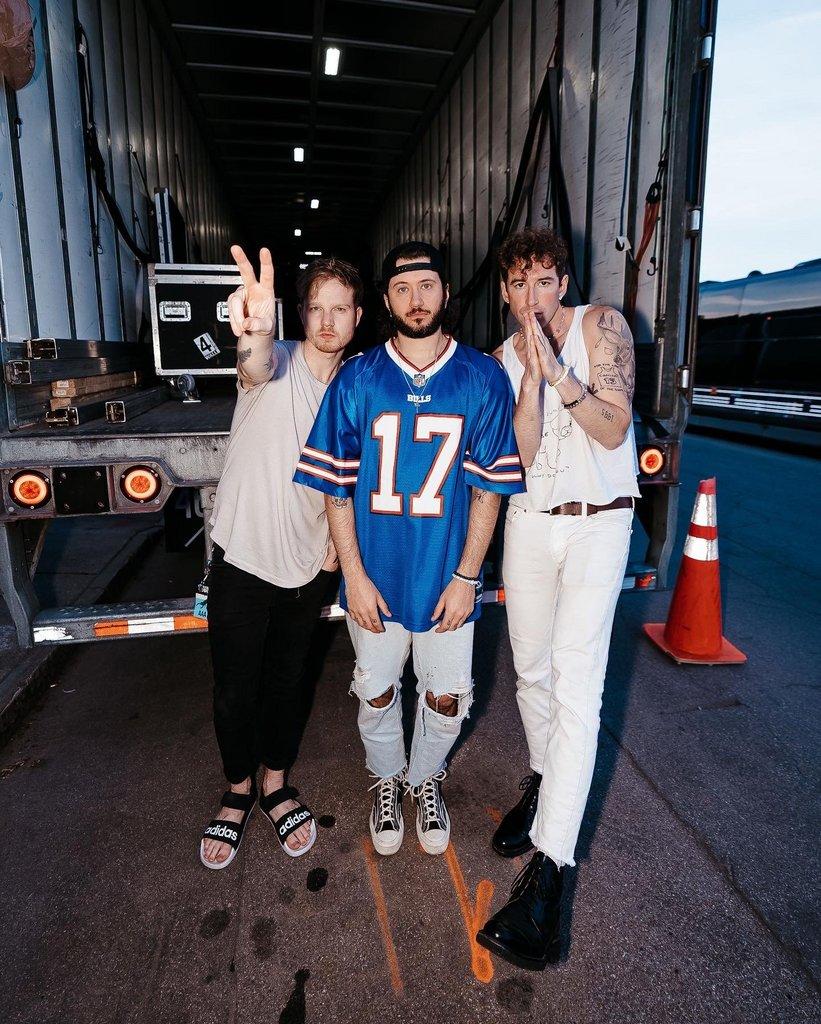 June 11, Buffalo, NY: Here we are next to our 18 wheels. This tour was the first time we had to rent a truck just to transport our gear across the country. It's crazy to have so many lights and cases, and it's only growing.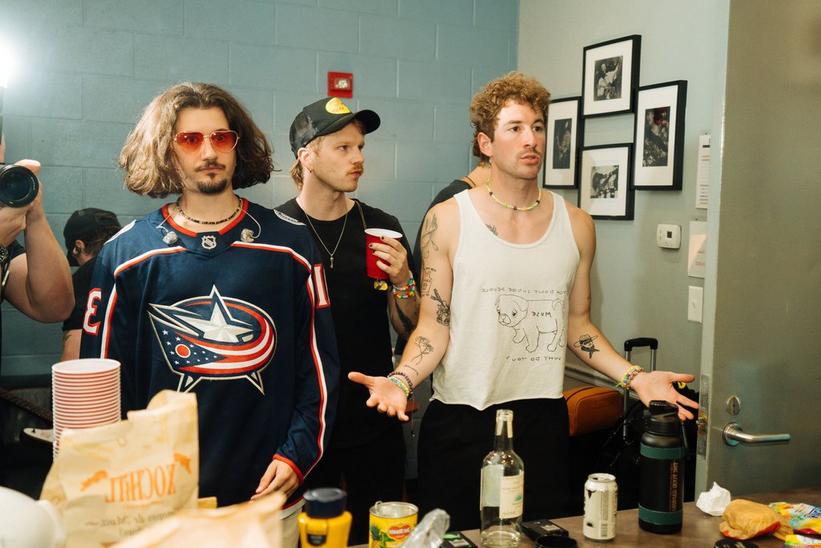 June 23, Columbus, Ohio: photo of the green room! Our pre-show routine usually consists of a few shots of tequila and listening to our favorite music to get us excited. And usually dancing.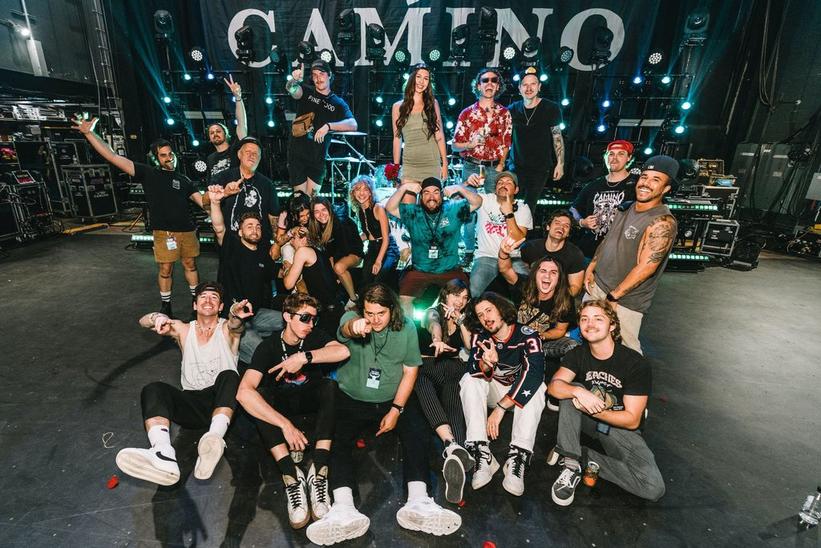 June 23, Columbus, Ohio: Penultimate night of the second stage with [openers] renforshort and Games We Play and all their crews. I took the "end of tour" photo from the penultimate night so as not to almost forget it and rush it as the first stop.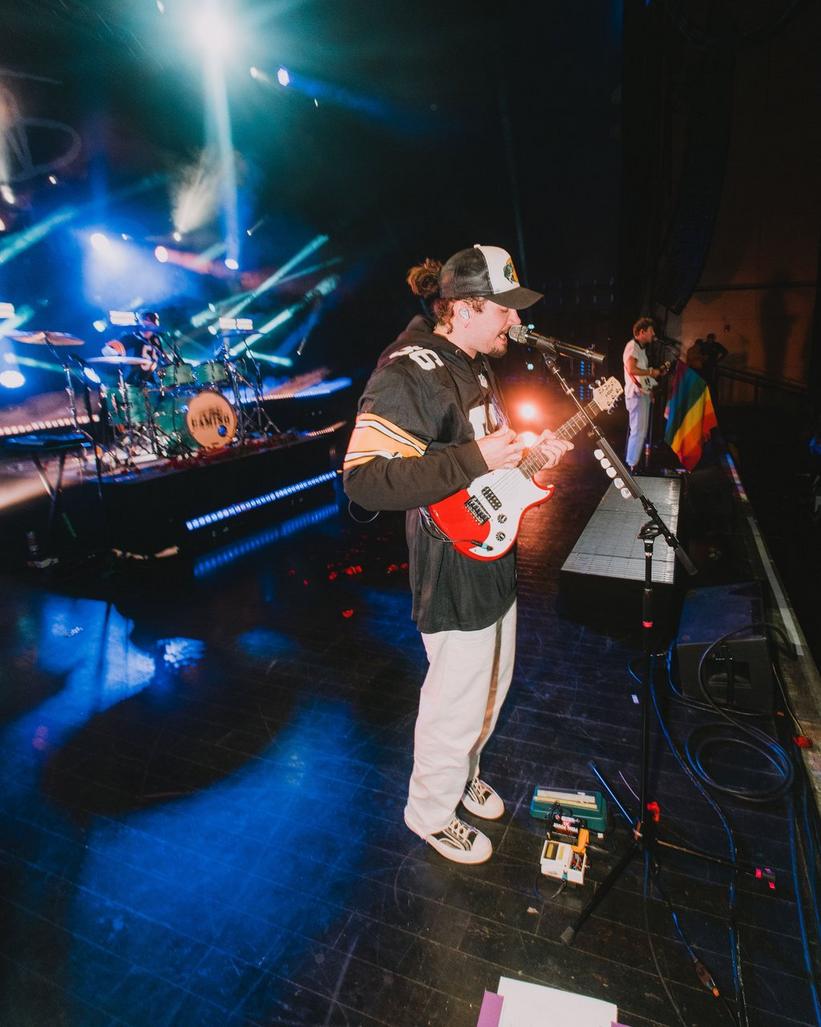 June 24, Pittsburgh, Pennsylvania: Last evening of the Tour CAMINO. Our team pranked us and released these miniature guitars for "Underneath My Skin" and amazingly they really worked, just hard to play, haha.
Songbook: A guide to Jack White's musical outlets, from white stripes to downtime and beyond