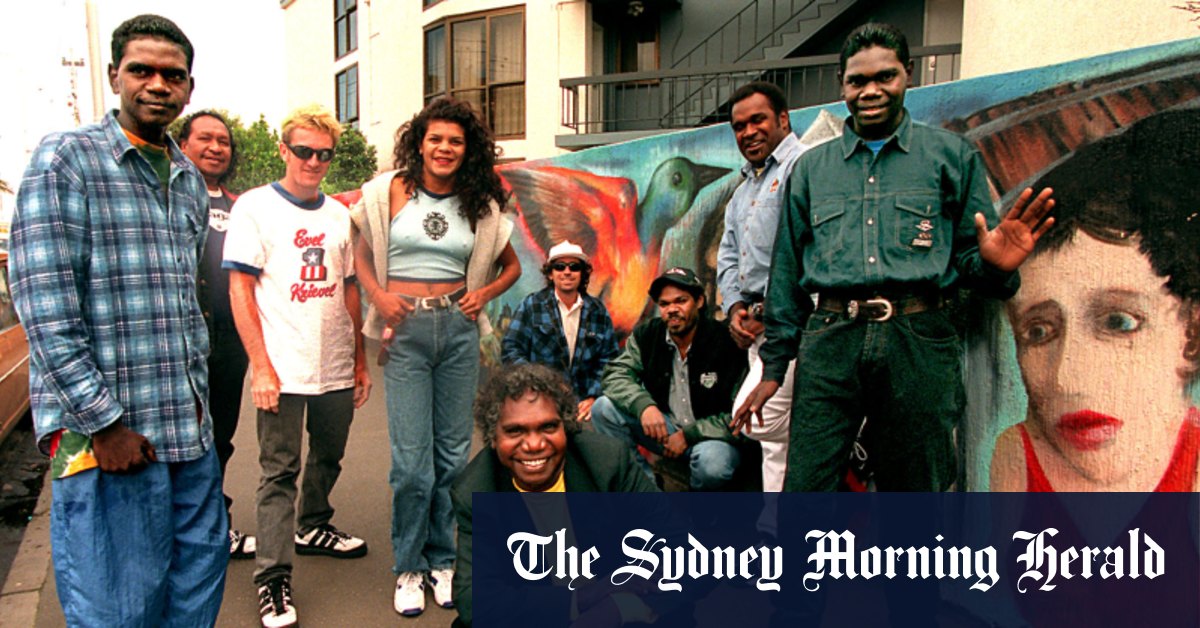 The inspiring group that brought Indigenous culture to the world
BIOGRAPHY
Yothu Yindi: write in the sand
Matt Garrick
ABC Books, $ 14.99
The back opens to a decorated page that spans three pages. "This land has never been abandoned. This land was never bought or sold… Treaty Yeah, Treaty Now, "the famous lyrics read. The fact that the song landed almost in the middle of his life story might well have struck the late Dr. M Yunupingu. Balance was his thing.
The great educator Yolngu and unlikely rock star has taken his last breath, sadly, with his 20-year climax behind him. The wave of First Nations recognition inspired by Yothu Yindi's single hit is historic and undeniable. All of these pages later are archived on Spotify along with the rest of the 1991 charts.
It's the nagging desolation that plagues Darwin journalist Matt Garrick's triumphant biography of the rock band that carried Yolngu culture, and by extension Australian Indigenous pride and grievances, to the world. Like the barking petitions presented in protest to the House of Representatives by Dr M's Yirrkala elders in 1963, Treaty is an unanswered request: more a relic than a spark of revolution.
But isn't that how pop is going? Getting the world's attention is all about showing him a good time, not long, and Garrick emphasizes that side of the equation as he follows a sympathetic group of black and white men from the tin sheds of Arnhem Land to the biggest stages in the world.
It's more than the story of Dr. M. The narrative can feel the weight of the committee as each available member of the (still) accumulating collective takes turns remembering. Spot the slightly naughty hotel hijinks, writing, recording and touring with Paul Kelly, Neil Finn, Andrew Farris and Midnight Oil; and increasing performance opportunities recalled with many variations on "Woah, this is amazing!" And "What the hell, look at all these people here for us!"
The international impact of the unprecedented mix of bungul and bilma, drums and guitars, ocher and yidaki, anthem and manikay is worth repeating. It's gloriously surreal to read the group's encounters with Joey Ramone, Neil Young, and The Grateful Dead.
"No, you're my hero," said disco king John Travolta, painted dancer and Witiyana Marika co-founder backstage in Hollywood.